What we do
Starting up
Starting up
Looking at your business model, the viability of the business and what you need to get going.
Governance
Governance
How to make sure your legal structure is the right one and making sure you are doing the right things for your members.
Community shares
Community shares
Support to write a share offer document that will enable you to raise capital investment from your community or members.
Finance
Finance
Looking at how much it costs to run your business, what you should charge to make the right amount of profit and how to understand your accounts.
Marketing
Marketing
Identifying who your customers are, what they want to buy, how much they will pay and how to tell them about yourselves.
Business Plans
Business Plans
We help to write one that covers all the important areas. It can be one that is just for use internally or one that is needed to raise finance.
Blogs
Community Wealth Building 2019 – Theory, practice and next steps

Co-ops UK have recently added a bunch of new resources to their site to help co-ops and community owned businesses with specific sticking points. Definitely worth taking a look!
The Bright Ideas Fund supports new community business ideas through the start-up and planning stages with tailored business support, to the implementation stage with grants of up to £15,000.
Events
FREE finance training for co-ops, social enterprises and charities.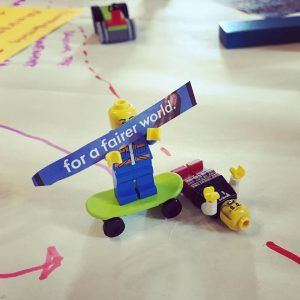 Friday 13th March
10am to 4pm – Birmingham
The day will cover the financial management of your organisation in more detail, using analytical and predictive financial tools.
Meet the Team
Kathy Hopkin
USE-IT Social Enterprise Adviser
Working hard on the USE-IT! programme in Birmingham Kathy is busy providing support to existing and start-up community businesses in the area and she really doesn't like bananas.
Jo White
Executive Director
Jo does a bit of everything, from working directly with co-ops and community businesses to developing policy to running Co-op Futures, she even runs the vacuum cleaner round the office occasionally.
About
Co-operative Futures is part of a workers co-op – The People Co-op, a network of ethical, sustainable businesses here in the UK with a focus on the business to business service companies.
Our head office is at: City Works, Alfred Street, Gloucester. GL1 4DF
You can call us on: 01452 543030
Find us on Facebook HERE